For all patients who have already completed at least one therapy series and are therefore familiar with the Scoliosis Therapy, it is possible to attend group lessons.
The aim is to consolidate and repeat the exercises together with other affected persons. Group lessons also provide a suitable framework for exchange among participants, mutual motivation and enjoyment of practice.
Your supervising physiotherapist will decide on the possibility of participation.
In addition to the classic Scoliosis groups for teens and adults, there is also a power training group.
The groups take place from a minimum of 3 participants (max 6 persons). Therefore, the principle first-come first-serve applies.
The groups now take place the entire semester (September to February/ March to June), except holidays.
Please register by e-mail directly with the therapists.
Please take note that the group sessions are held in german language only!
OVERVIEW:
Scolisos Group kids and adolescents (female)
Wednesday
Group A   15:30-16:20
Group B   16:30-17:20
Group C   17:30-18:20
Scoliosis Group young ladies:
Wednesday 10.30-11.20
Registration: klara_jiranek@yahoo.de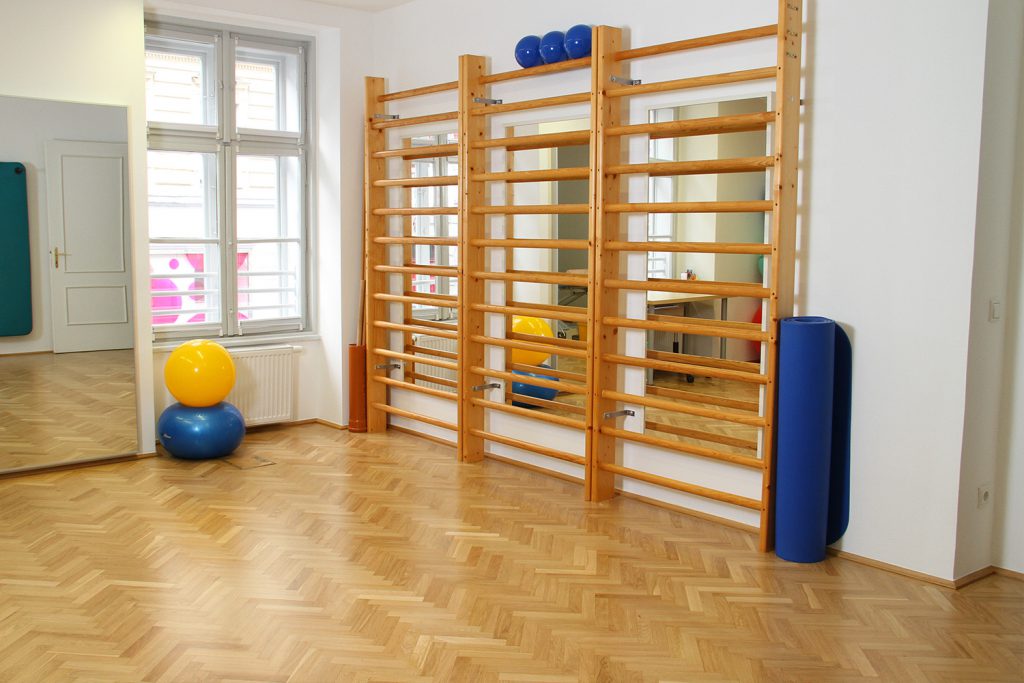 Teen group
The teen group is for those teenagers of 13-18 years who have successfully completed at least one single therapy series and now want to repeat and strengthen their exercises together with other young people in a community atmosphere. In the group lessons, the mutual exchange should also be promoted, with the aim to get to know other affected persons, to support and motivate each other. In addition, the joy of practicing should be increased.
Participation is decided by your treating therapist.
You do not need a prescription to participate in the teen group. The invoice is tax deductible.
Adults
For adults over the age of 18 there is also the possibility of attending group lessons. The successful completion of at least one single therapy series and the recommendation of your treating therapist is required.
In addition to practicing, group lessons should also promote exchange between participants and facilitate contact with other stakeholders.
You do not need a prescription form to attend the group lesson. The invoice is tax deductible.